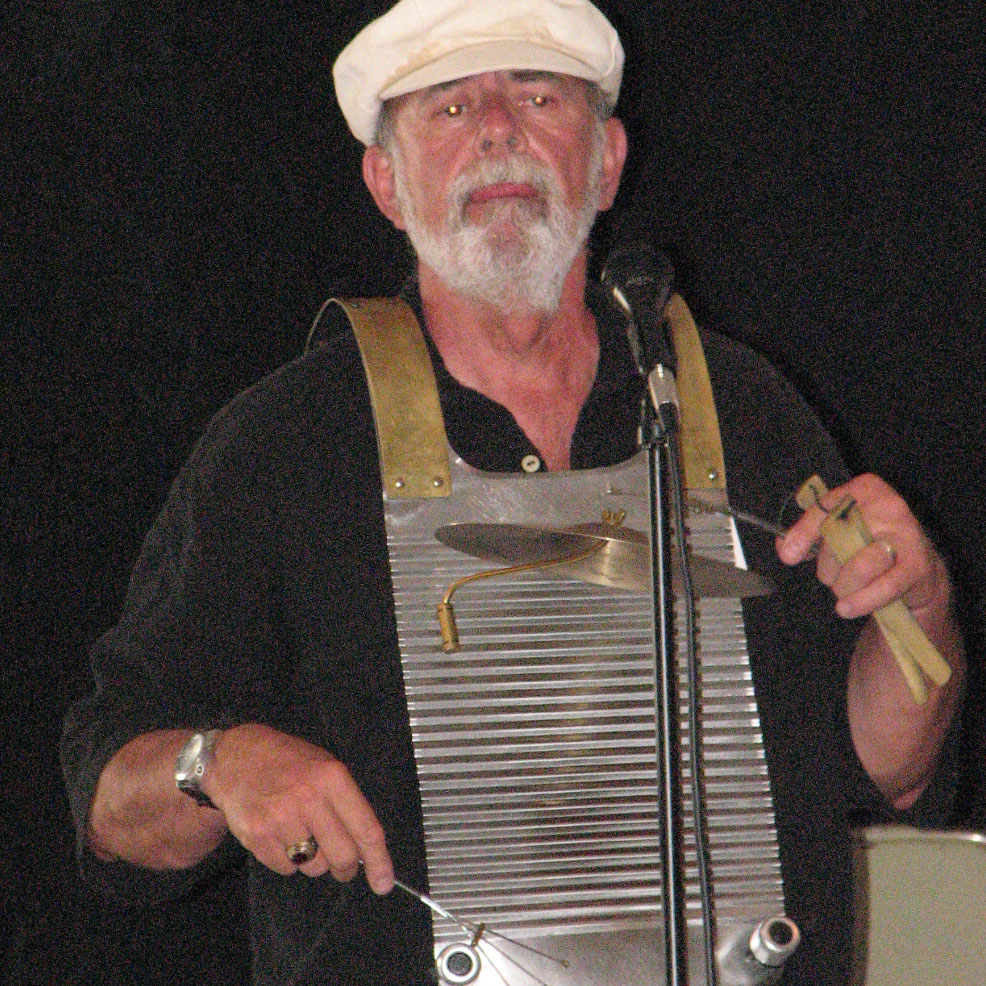 19 Aug

David Boyles has Passed

Long time member, David Boyles, from Cedarburg, WI, passed away on April 28, 2021.


We met Dave at Bones Fest III and watched him in a dueling rhythm bones battle with Spike Bones. Later that day he became a Founding Member of the Rhythm Bones Society, and attended many Bones Fests over the years. Dave made and sold cow rib bones under the name, Black Bart. Click HERE to see Dave's Profile Page. Click HERE to view a Profile video of Dave.


In 2007, Dave and Don Gilmore hosted a most memorable Bones Fest XI at the Riveredge Nature Center north of Milwaukee and at the Milwaukee Irish Fest.  David and Lisa Edgar's band, Razzmatazz, played for Bones Fest XI.  Click HERE for more about that Fest. 


Lisa Edgar's reflections: I first met David over 35 years ago when my band was playing for a meat packing company convention. Dave had made some bones as promotional gifts for the attendees and was invited to the dinner party . He ended up playing with us that night and we've worked together ever since. But he didn't perform exclusively with Razzmatazz – he was always being invited to jump on stage and play with all manner of musical groups including his step-son's rock band, and countless Bluegrass and Irish bands. He loved to play. He loved to entertain. He loved to dance. He put his whole body into it. Beyond being talented, he had unmitigated enthusiasm for playing music and making people happy.

He was such a great character and I am so grateful to have known him as a friend and band-mate over all these years. I have a treasured pair of bones from Dave he gave to us as a wedding gift inscribed: "Max and Lisa – Make beautiful music together"

Dave adored his wife Peg, and he regaled his band-mates with his schemes and designs to surprise her for birthdays and anniversaries. One such plot involved getting a local cop to pull Peg over on her drive home – sirens blaring – and when she rolled down the window, she was handed a ring from Dave – his anniversary gift… Surprise! "Yessir that's my Baby" was the song Dave always sang for her whenever she came to a gig – complete with an elaborate bones solo, of course.

Dave returned from his first Bones Fest absolutely incredulous – he told us; "You can't believe this! There are a whole bunch of guys like me!" He had found his mates. We called him the Boneman.

Steve Brown reflections: My earliest memory of Dave Boyles was at Bones Fest IV. It was my first Bones Fest, and I was still a little hesitant about how I was relating to all these rhythm bones players. On the Saturday morning I got my chance to play in front of everyone, and when I finished and came off stage I was greeted by Dave Boyles with a big hug and a big smile! I enjoyed his company in a number of Bones Fests, and stayed at his house when he sponsored Fest in Wisconsin. He had a lot of energy, and was a great ambassador for rhythm bones. We will miss him!