News
Photograph of the Month
While traveling back to Arizona last fall we stopped in Mountain View, Arkansas for a couple of days. Beautiful place. While visiting the Ozark Folk Center State Park we watched an old time character "Pappy Mellon" perform. I guess he is quite well known in that area and worked with Grandpa Jones of Hee Haw fame and others. I "just happened" to have my bones in my pocket and he let me play a couple tunes with him as he finished his act. He was quite amazed that I played 2 handed. Anyway a friend took this picture of us and I think it is a neat picture even if I am in it. Gerry Hines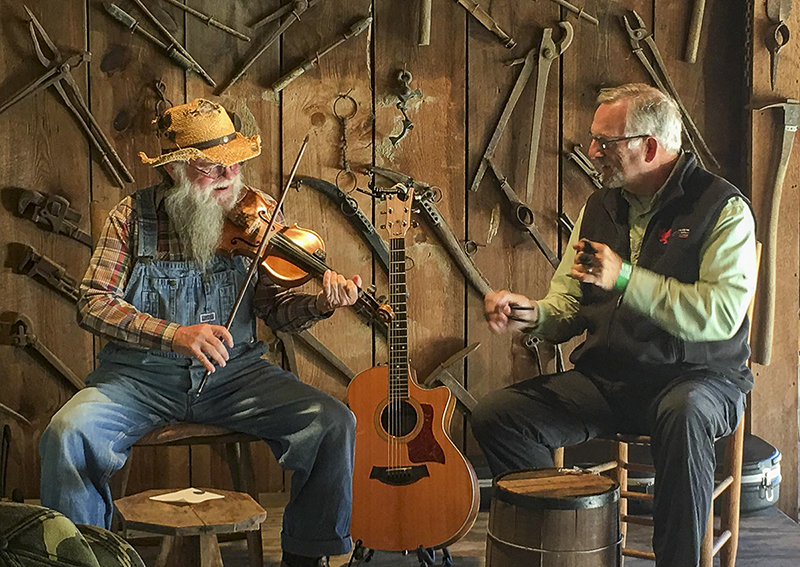 Video of the Month (VOM) is the Second BFXXIII Highlights Video
The Video of the Month for the next several months is from BFXXIII. The first highlighted the great facilities and introduced the supporting Blues Musicians. This second video has short clips of attendee performances. The remaining videos will feature longer individual attendee performances.
Heidi Hess-Bynum Blogs About Bones Fest XXIII
Heidi wrote a blog about Bones Fest. Click HERE to read it.
Press the Back Button to Exit