News
Bones Fest XXII Performance Videos
The BFXXII performance video for September is Bruno Giles' Saturday evening performance.
The Creative Photographs of Art Sands
Art Sands has taken photographs at several Bones Fests and some of them have been published in the Highlights issue of our newsletter. The Photograph of the Month for September is his creation of Ernie Duffy from Bones Fest XXII. Thanks Art.
Bones Fest XXIII Announced
Bones Fest XXIII will be in Clarksdale, Mississippi on May 2-5, 2019 hosted by long time member Randy Seppala. Clarksdale is the birthplace and world headquarters for the Blues. More details later but click the photograph below to get preliminary information on this very unique Bones Fest. There will be 'Blues' Workshops for those wanting to learn how to play with a Blues band.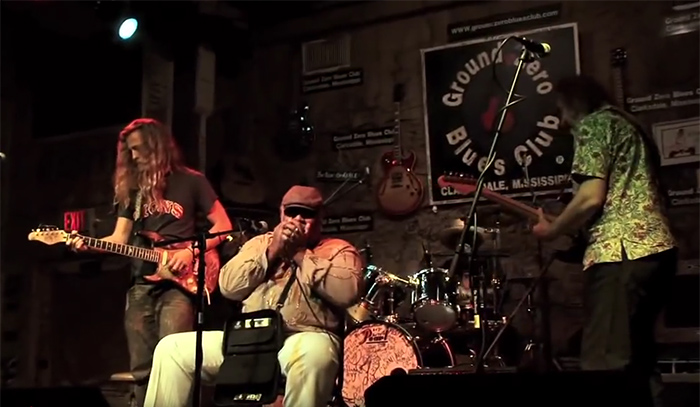 Press the Back Button to Exit