News
Video of the Month is Another Pass-Off
There were two large Pass-Offs in the Bear Ring at Bones Fest XXII. Last month was one and this month shows the other. What is significant about these pass-offs is we get to see attendees who performed with copyrighted recorded music that we cannot legally use on our website.
Blues Bones Fest Late News
Commemorative bones will be available to Rhythm Bones Society members at Bones Fest XXIII at my cost, $15 per pair (reg. $25 plus engraving) in bird's eye maple or purple heart (see below).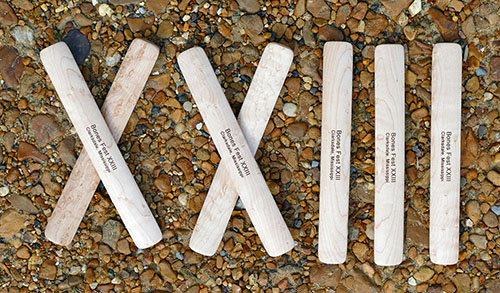 Bones Fest XXIII is nearing, just over two months away, so get registered at http://rhythmbones.org/nextFest.html and call Shack Up Inn at 662-624-8329 and get you a shack or room. Email will tell you they are booked because they have a block on reservations for Fest attendees. Clarksdale is excited about Bones Fest XXIII coming to town, so lets "all y'all" bones players get excited about bones and da blues. It's almost time to boogie at the crossroads and the birthplace of the blues.
Click the Left Image on our Homepage for a Blues Sample (video by Leonette Henderson)
Want More - Click HERE.
Thanx, Randy "DaBonesMan" Seppala    dabonesman@gmail.com
Bones Fest XXIII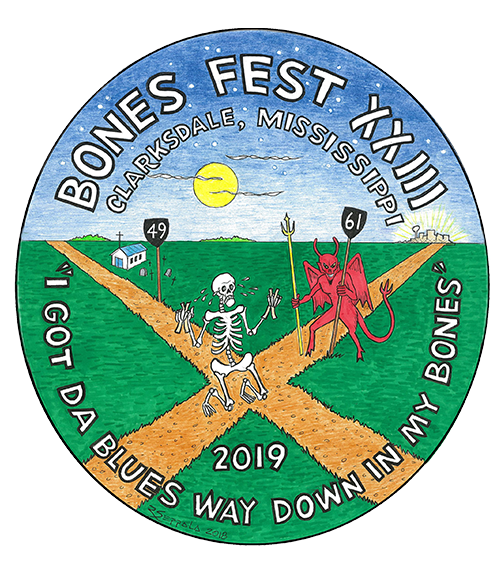 Bones Fest XXIII will be in Clarksdale, Mississippi on May 2-5, 2019 hosted by long time member Randy Seppala. Clarksdale is the birthplace and world headquarters for the Blues. Click the photograph below to get preliminary information on this very unique Bones Fest. There will be 'Blues' Workshops for those wanting to learn how to play with a Blues band.
The Registration Fee for BFXXIII is $85 which includes a reception and two breakfasts and two lunches. Board member Skeff Flynn was the first to register.
Click HERE to go to the Next Fest Page so you can register.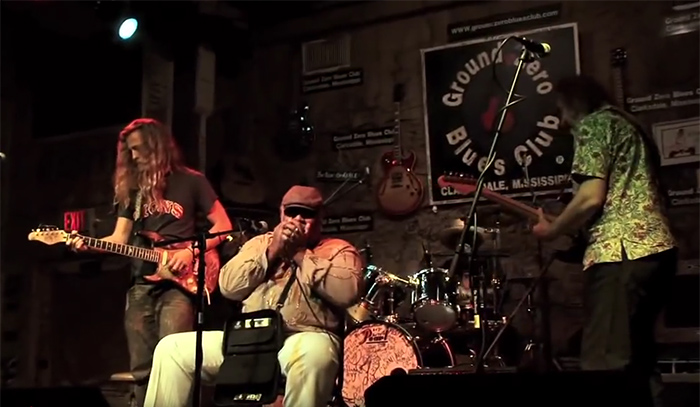 Press the Back Button to Exit