News
Nicholas Driver Tribute
We are sad to report that rhythm bones maker and player, Nicholas Driver, died recently and we remember him in this website update with a obituary from his wife and other remembrances in the latest newsletter (click left upper box) and the Video of the Month with a couple performances from BFV his only Bones Fest, And click HERE to read a story about him from the Vol 3, No 2 issue of the newsletter.
Rhythm Bones Player Newsletter Online for a Month
The last newsletter of 2018 is online for a month and the two major stories are profiles of Tim Reilly and Parker Waite (who is the only active member who attended Bones Fest I). Also as mentioned above there is an obituary for Nick Driver.
Bones Fest XXIII Update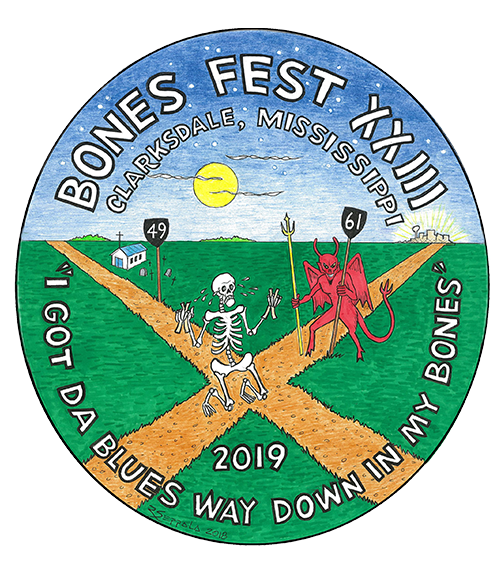 Bones Fest XXIII will be in Clarksdale, Mississippi on May 2-5, 2019 hosted by long time member Randy Seppala. Clarksdale is the birthplace and world headquarters for the Blues. Click the photograph below to get preliminary information on this very unique Bones Fest. There will be 'Blues' Workshops for those wanting to learn how to play with a Blues band.
The Registration Fee for BFXXIII is $85 which includes a reception and two breakfasts and two lunches. Board member Skeff Flynn was the first to register.
Click HERE to go to the Next Fest Page so you can register.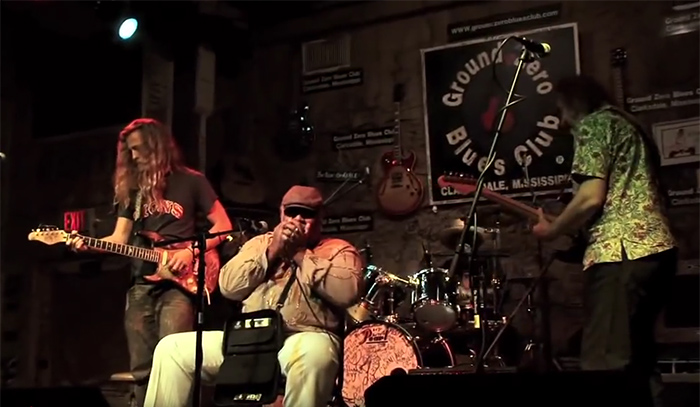 Press the Back Button to Exit