News
Andy's Front Hall Donates Percy Danforth Booklet
Andy and Bill Spence have donated the rights to their Percy Danforth Rhythm Bones Instructional booklet to the Rhythm Bones Society. This book published by them was one of the earliest sources for rhythm bones instruction. Soon RBS will convert it to an interactive format and upload it to our website for all to use.
A 'Remember Percy" session was held at Bill Vit's Bones Fest in Grand Rapids in ????. Sue Barber who collaborated with Percy on the booklet was there and told of how the book came to be. Sue is also credited for her article titled 'The Bones: Ancient to Modern' that is frequently referenced by other authors.
Members are Renewing memberships at Fast Pace
In less than a month after the dues announcement, 60% of our members have renewed for 2019. Never has this number been this high so quickly due in part to Paypal and hopefully satisfaction with what RBS is doing to promote rhythm bones, one of the world's oldest musical instruments.
Bones Fest XXIII Update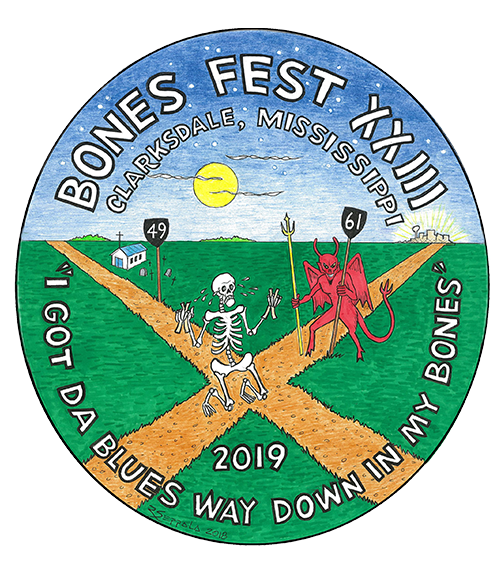 Bones Fest XXIII will be in Clarksdale, Mississippi on May 2-5, 2019 hosted by long time member Randy Seppala. Clarksdale is the birthplace and world headquarters for the Blues. Click the photograph below to get preliminary information on this very unique Bones Fest. There will be 'Blues' Workshops for those wanting to learn how to play with a Blues band.
The Registration Fee for BFXXIII is $85 which includes a reception and two breakfasts and two lunches. Board member Skeff Flynn was the first to register.
Click HERE to go to the Next Fest Page so you can register.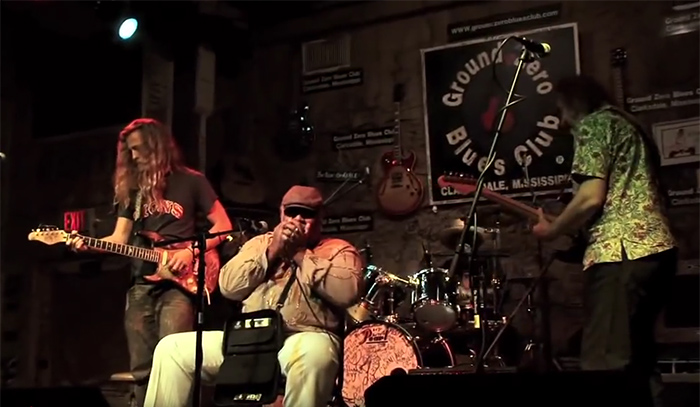 Press the Back Button to Exit