News
RBS Remembers Yirdy Machar
As reported earlier, we remember Yirdy in the current issue of the newsletter (click Photo of Month) to read an obituary plus other remembreances. With Yirdy living in Denmard, we did not see him enough though he did come to Bones Fest V and click HERE to view the tribute video that ws on our homepage a couple of Months ago.
Bones Fest XXII Performance Videos Continue
The BFXXII performance video for October is Adam Keline's Saturday evening performance. He assisted on drum by his wife Tami Swartz, and on rhythm bones by Bill Vits and Tim Reilly. Very entertaining. Click on the Photograph of the month to read a profile of Adam and how he got to play rhythm bones in an opera.
Rhythm Bones Player Newsletter
Click the Photograph of the Month to read the current issue of the Rhythm Bones Player newsletter which with the help of Adam, Susan, Gerry, Hardy, SteveB, Mette, and SteveW turns out to be an interesting issue.
Bones Fest XXIII Announced
Bones Fest XXIII will be in Clarksdale, Mississippi on May 2-5, 2019 hosted by long time member Randy Seppala. Clarksdale is the birthplace and world headquarters for the Blues. More details later but click the photograph below to get preliminary information on this very unique Bones Fest. There will be 'Blues' Workshops for those wanting to learn how to play with a Blues band.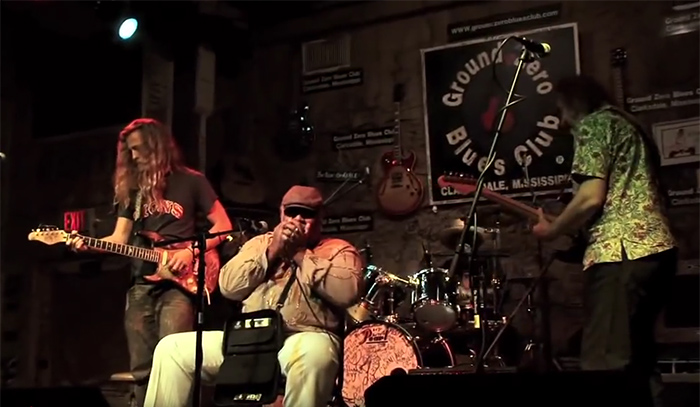 Press the Back Button to Exit